Anna's House, a part of Catholic Charities, provides housing for homeless women and children in Harford County and helps them on the road to self-sufficiency.  They face the same types of challenges to getting and staying organized as many non-profit organizations do; 
a very busy staff, limited storage, tight budget making them hesitant to get rid of anything they might need in the future, periodic influxes of donated items, and many people using the facilities.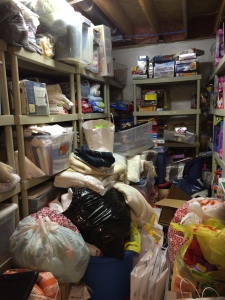 Cindy, the Development Coordinator and her staff decided the organizing project would be a large closet used to store sheets & towels, toys, school supplies, party supplies, maintenance equipment, and overflow office supplies. She thought Jane and Mary were very personable and understanding of the shelter's needs and challenges. They began by removing items from the floor and categorizing them. They created more space by consolidating and removing empty bins from the shelves. Towels & sheets were folded flat so they could be seen and take up less room. Items that are used most frequently were placed on shelves closest to the door. There were a number of items that didn't belong in this closet and they were removed.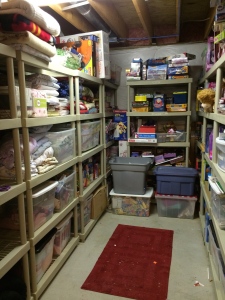 Cindy and her staff were very pleased with the project. "They were wonderful and did an amazing job! I'm sure you hear this all the time but they found things we didn't know we had.
Organizing will certainly impact our program.  Time management is crucial with limited staffing and having items in a clearly defined space will help immensely.  We can also track what items are needed.
We are truly thankful to Sappari Solutions for the gift of organization!"